Personal Information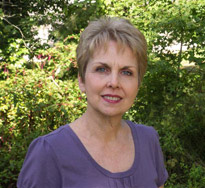 Born and raised in Baltimore, MD
Currently residing in Flowery Branch, GA
Studied around the country under the direction of well known professionals over the last 25 years, most recently here in Atlanta, under Anita Lentz, Bernardine Sears, Gregory Johnson and Bill Davidson.
Artist's work has been exhibited in many Juried Shows both nationally, locally and is also collected by both private individuals and corporate entities along the East Coast.
Awards & Organizations
Best of Show Georgia Art League Winter Exhibit 2015
President of Artisans of Flowery Branch 2012 to 2015
Corresponding Secretary of Georgia Art League 2015
Honorable Mention Georgia Art League Fall Exhibit 2012
Jurried Shows & Exhibits
Gainesville Art in the Square
Hall County Library
The Georgia Art League
Chateau Elan Winery Art Gallery, Braselton, Georgia
Atlanta Arts Center, Atlanta, Georgia
The Art Station, Stone Mountain, Georgia
Creative Arts Guild, Dalton, Georgia
Callanwolde Fine Arts Center, Atlanta, Georgia
Quinlan Visual Art Center, Gainesville, Georgia
Artist's Statement
"I am motivated by the constant variety in subject matter and color that can be perceived in the ordinary. Over the years, I have tried to not only improve my painting skills, but to see, for it is in the seeing that we can bring life and meaning to our work. "